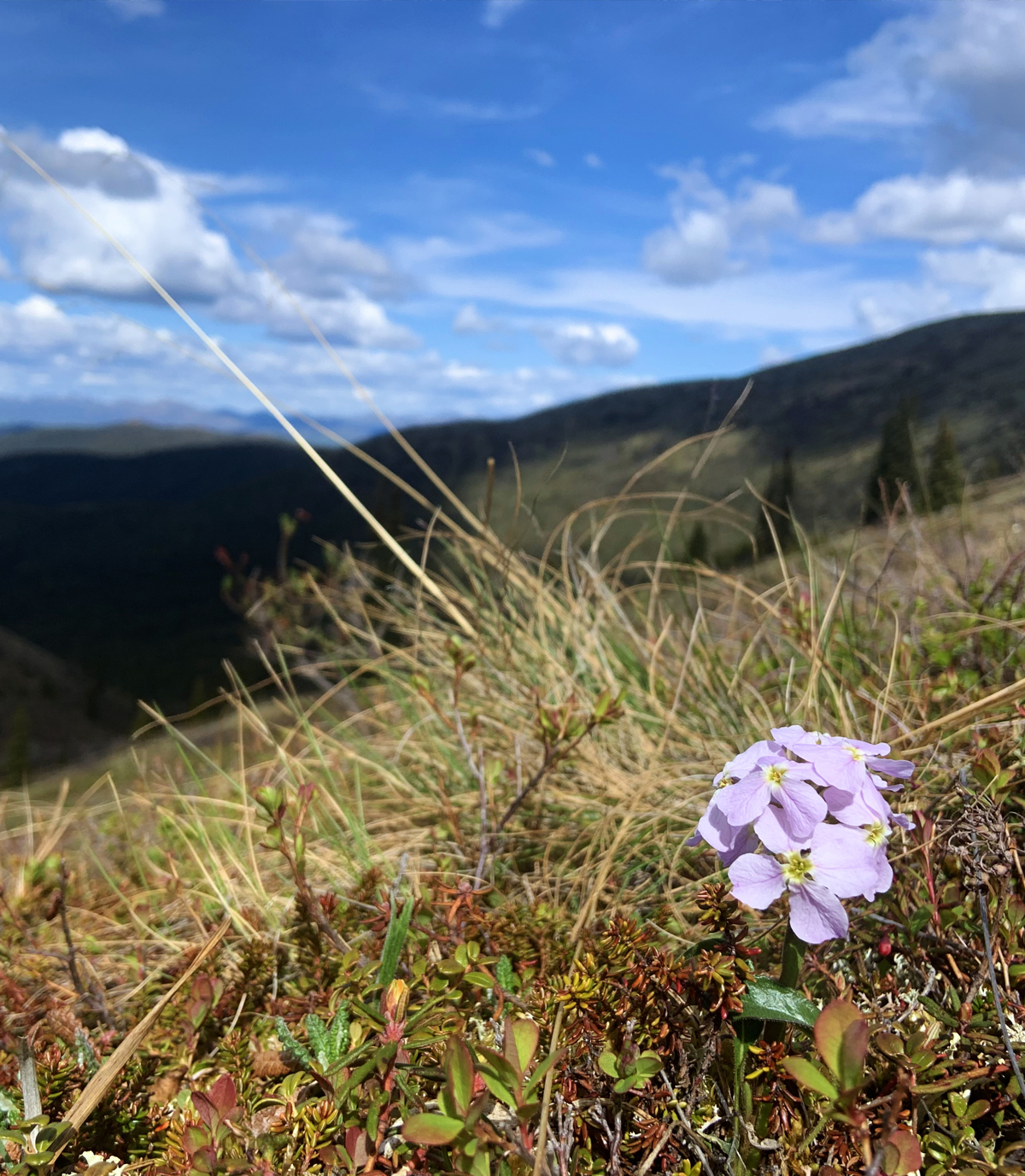 ESG & Me: Thoughts from Tectonic's Chair, Allison Rippin Armstrong
I was fortunate enough to attend a high school that offered all of the sciences, including environmental science, that were taught by engaging, entertaining and enthusiastic teachers. The same could not be said about one of my math teachers, who single-handedly stripped away my confidence and convinced both me and my parents that I was "not smart enough" to study any science-based program at university as they all required maths.
My first year at university, I studied a concurrent degree of Arts and Education with thoughts of becoming an English teacher. Within three weeks, I knew I had made a terrible mistake, this was not for me. My roommate was studying sciences and I found myself reading her text books rather than my own. Fast forward a year and I had transferred universities and was studying a joint major of Biology and Environmental Science. (Side note to that math teacher: how well a student does in your class is highly dependent on the quality of the teacher, and this, for me, underlies the importance of encouraging girls and young women to pursue the STEM subjects).
I always knew I wanted to travel north, I felt it calling to me somehow through every article I read, every program I watched, every poem and every book. While at university, I met visiting lecturer George Erasmus who had come to speak on Indigenous rights and self government, a meeting that not only solidified my desire to go north but changed the path of my career. George opened my eyes and my mind to a world that I had known little about other than the grossly incorrect, biased and misrepresented history taught in school. I had the pleasure of meeting George many years later and thanking him for taking the time to have lunch with a student who peppered him with questions after attending his lectures.
Following university, we moved to Yellowknife, where I met and worked with the most incredibly knowledgeable and generous mentors, former Chiefs Darrell Beaulieu and Jonas Sangris, and Margaret Erasmus (when I worked with the Yellowknives Dene First Nation), former Dene National Chief Bill Erasmus, and John Witteman (Ekati Diamond Mine). Each of these people taught me more than I ever learned while studying at university. In fact, working with the Yellowknives Dene First Nation and Dene Nation helped me to gain perspective and understand the linkages between what is now coined ESG in a way that can not be taught in a classroom or from a book.
You see, what we seem to be struggling with when it comes to ESG (responsible use of resources, conservation, biodiversity, living in harmony with nature, land restoration and low consumption lifestyle), Indigenous Peoples around the world have always understood and have been practising all along.
In 2004, I started my own consulting business and found myself working with a number of junior exploration companies. Some of these experiences were rewarding, others were not. It absolutely depended on the CEO and their Board. I learned, the hard way, that compliance and doing the right thing were two completely different things. I met many CEO's who felt that complying with regulations and the terms and conditions of permits and licenses was sufficient in terms of effort because back then the focus was solely on the "E", environment. The "S", social, seemed a far more elusive concept for regulatory agencies, governments and companies to grasp. Hopefully, the increased global movement of 'ESG' will help companies realize that E, S and G are integrally linked and that strong governance and leadership are needed to tackle social issues such as equity, diversity, inclusion, fairness, meaningful partnerships, etc.
I have become quite discerning when it comes to who I will work with. I want to work with people and companies that have shared values and visions, who understand that ESG is an integral part of their business, not just a department. When Tony approached me about joining the Tectonic Metals Board it seemed like the perfect timing with the right company. I had worked with Tony and Eira Thomas in the past and have a deep respect for each of them and their commitment to ESG, in particular their recognition of the importance of developing meaningful partnerships with Indigenous nations and organizations. That legacy continues today at Tectonic.
I am proud of Tectonic's commitment to ESG and the work that we have been doing, even at the earliest stages of exploration. Our partnership with Doyon Limited was an important milestone that has built on the strong relationships established through our agreements. As the newly appointed Chair, I am committed to continuing to provide guidance, oversight and support for Tony and his team as they continue to grow the company.
I am sure that you noticed a few themes in this blog, themes that have become my passion:
The importance of Empowering young women
Equity, Diversity and Inclusion
Indigenous Peoples as Leaders – the value of collaboration and partnerships
The need for quality Mentorship
I have been asked, quite often lately, why do I think ESG is gaining so much traction or what do I think is driving the importance of ESG. After working in this field for nearly 30 years, my question is, why did it take so long?
Stay tuned for more on these themes!