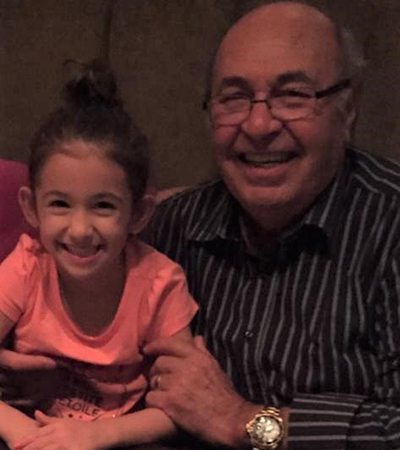 We've Almost Made it through Second Lockdown: Now Let's Launch our New Lives
The past two months have proven to be berserk on top of what had already been a frenzied year. In addition to managing my team, service providers and other relevant business activities remotely from home, and along with sending my kids back to school, I lost my beloved uncle, Giovanni Reda, to COVID-19. Zio ("Uncle" in Italian) Giovanni was affectionately known as El Gaucho (or "Cowboy" in Spanish) for his Argentinian butcher and grocery business and his authentic Argentinian barbeques he used to make. He is deeply missed by us, his friends and the Argentine community in Canada.
We are social creatures, and many of us react differently to the mental fatigue brought on by the lockdowns. I've been there too. I've also wanted to break the new norms, go shopping without constantly checking my face mask and go out for a big Italian feast without worrying about the health repercussions. However, losing my uncle was a sharp reminder of the precautions we need to continue taking.
I am sure Zio Giovanni is smiling back at me as I write this. I hope to pass on his wisdom by channeling my inner Zio Giovanni, getting into character and providing words of encouragement he would have shared with me to help me get through these harsh times. His life was very eventful being the compassionate, gregarious, hard working yet playful businessman that he was. Even when things got sour (and at times they really did for him) his tenacity kept him pushing through by seeking second chances and reinventing himself and his businesses.
Here are some tips inspired by my wonderful uncle Giovanni Reda and his life to help us get through the second lockdown:
Be Grateful for What You Already Have
I am sure we have all seen people around us—especially those in hospitality, retail and the entertainment industry—lose much of their livelihoods and wealth when COVID hit. Yet, they have not given up. They're slowly picking up the pieces and moving on while trying to live their best lives. That, itself, is inspiring to see. At the end of the day, all that truly matters is not the capital we've amassed, but the love and support we receive from family and friends. Practice gratitude. Better yet, make a list of all that you are grateful for.
Learn to Forgive
2020 has proven to us how much we need each other and just how silly any differences we may have had now look; COVID has been the equalizer. With Christmas and New Year's behind us and 2021 just starting, why not be the first to mend bridges? It could be the most valuable gift you've ever given someone or yourself.
Being Bored is Not Such a Bad Thing
Channel that stored and unused energy into your health, personal reflection and skills. The best investment you will ever make is that towards your own health—physical and mental. The everyday concerns of our busy lives make it difficult for us to step back, breathe and take a clearer look into ourselves. Go ahead, retreat into your own shell and allow yourself to get bored. All those internal monologues in your head will pay off at the end.
Not entirely convinced yet? Once we know that we have defeated COVID-19 altogether—and that will be very soon if we stay united and lead with kindness, respect and love for one another—remind yourself that your patience has paid off and that:
The Worst is Pretty Much behind Us All
Think of it this way, what's the worst that could happen? Well, it already has; not just for you, but for most of humanity. Take all unnecessary fears out of your life and go with your gut instinct. Shatter all ideas you may have had of that "worst case scenario" you'll have to deal with, because you've already done it and have survived. Now is the time to leave survival mode and go full throttle! Don't be a victim anymore, step into leadership and courage and start asking "So what now?"
The Universe has Just Given You a Second Chance. Grab it by the Horns!
Congratulations, you've passed the test. You have gone through perhaps the toughest period humanity has had to deal with on a global level in modern times. Here's your chance to do everything you've always wanted to but kept delaying. Leave all that baggage behind and let's bring our best selves to the table while we shape the post-COVID world together.
PS. As I write this, my beloved Compari ("Godfather" in Italian) Giovanni Marotta sadly passed away. I have now lost two family members to this tragic disease, and sadly, I am not alone. We must make sure that we are taking all health matters seriously for our own sake, and the ones dearest to us. With the second wave of lockdowns in effect, we can defeat this deadly virus more easily and efficiently as one unified front. We're almost there. Let's hold the line together.