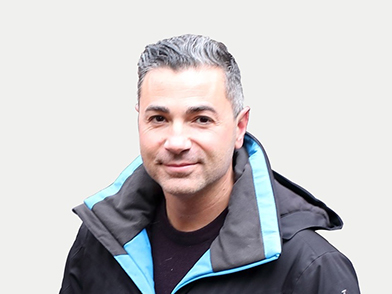 Where there is darkness, there is light — stock losses and lessons
Today, my barber asked me for some tips on stock investing. I told him, "the best way to understand the stock market is to cut a cheque and buy stocks." But the hard truth is, the best lessons are learned from the losses, not the wins.
The start of my investment career
I started investing in junior mining companies in 1995, at the age of 21; My first investment happened after a guy in a bar convinced me to invest in a junior mining company. I knew f**k all about investing, exploration and mining. For better or worse, I made some money and was hooked. I took my profits and reinvested them into more junior mining stocks. I even went so far as to leverage my credit line and utilize a margin account to buy more junior mining stocks. I didn't say I was the smartest investor. Over the next couple of years, I did pretty good. I lost a little money, but was generally doing well with my investments until…
In 1997, Bre-X was caught salting foreign gold dust into otherwise worthless chunks of jungle rock, and junior exploration stock prices were pummeled literally overnight. Investors dumped mineral exploration stocks by the truckload quickly. I learned quickly what a margin call is.
I rode my stocks, or shall I say my losses, out for a couple of years and then decided the junior exploration sector was a farce and not for me.
I threw in the towel and sold my junior mining stocks for peanuts. Multiple $20,000 investments turned into a mere $1,000 leaving me dead broke and in a pile of debt.
Saying goodbye to the mining industry
After selling my portfolio, I said fair well to the junior mining industry, vowing I'd never touch a mining stock again. I even walked away from an opportunity of being an investment advisor specializing in junior mining companies. I literally said out loud, "I would never be a part of the industry again."
Little did I know this experience would shape me and my life in so many ways. Not only did it give me the best investment education of my life, but it also influenced me to choose to work for Kaminak Gold Corporation and bring something different to the table; I brought honesty and credibility to the role of Investor Relations.
I quickly realized that without a solid understanding of geology and exploration, there was no way that I would excel at either junior mining investing or investor relations. My investment experience coupled with this new role further pushed me to learn the ins and outs about geology and exploration.
Two years later, I created and co-led investment workshops with highly respected industry leaders to educate the masses about junior mining investment. I didn't want anyone to experience the investment losses that I had at the start of my career.
In 2005, I took a break from investor relations and worked with my Dad on several of his businesses, including launching a new business—an authentic Italian gelato, bakery and café. Even though, I liked working with my Dad, I felt he was pushing me to take my own path in his own subtle way.
Going with my gut
Even though I had sworn off the mineral exploration industry, I took a chance that lead me to Kaminak Gold Corp. I joined Kaminak as a manager of investor relations, and I got to see and do it all.
Through perseverance and a "roll up your sleeves" attitude, the Kaminak team not only got through the 2008 subprime crisis but we also leveraged ourselves in a declining market.
In 2009, we were able to secure the Coffee Gold Project. We raised C$165 million to fund the acquisition, discovery and advancement of the project, before selling the multi-million-ounce gold project to Goldcorp Inc. (now Newmont Goldcorp) for C$520 million, in 2016. You'd think the best thing to come out of this deal was the $520M cheque. In actuality, the best thing to come out of Kaminak was the team and the relationships that we built.
The start of something big
Reeling off the success of the project and comradery built, the Kaminak team wanted to keep working together. That's how Tectonic Metals Inc. came to life. If the measurement of success is the team and it is the ultimate driver for value, why wouldn't we start there?
I wanted Tectonic Metals to be different, a shift in the junior exploration game, focusing on relationships, community and innovation. So, we went about building a company around a team and our core values.
This was imperative to me, and in the summer of 2017, Tectonic Metals was born. A strategic vision created by several of the original Kaminak team - Eira Thomas, Robert Carpenter and myself and the icing on the cake, Curt Freeman, one of Alaska's most well known and respected geologists.
Had I never taken the chance on that Kaminak opportunity, I most certainly would have never landed in the role of CEO of Tectonic Metals Inc.
This brings me full circle, back to my barber, and from what I thought was the worst thing that could possibly happen to me in 1997 has come to be one of the best.
So, my advice to my barber is to invest in your passions and beliefs, don't waiver on your morals, and always give yourself a second chance to get it right. I have always said that you must do everything in life twice; the first time is to just do it and the second time is to do it better. Here's to Tectonic doing it better.